🎉 Get 10% Extra Discount On All Plans (Including Renewals)
Get all the powerful features CartPops has to offer by becoming a Pro user. Use coupon "LAUNCH" during checkout. View offer
Welcome to CartPops' release notes! This month we've got a few exciting product updates for you.
New integrations
A lot of our customers are using add-on, bundle, grouped, or similar plugins to increase their bottom line or because it's simply a core plugin needed to sell their products. Up until now, CartPops did not have any dedicated integrations.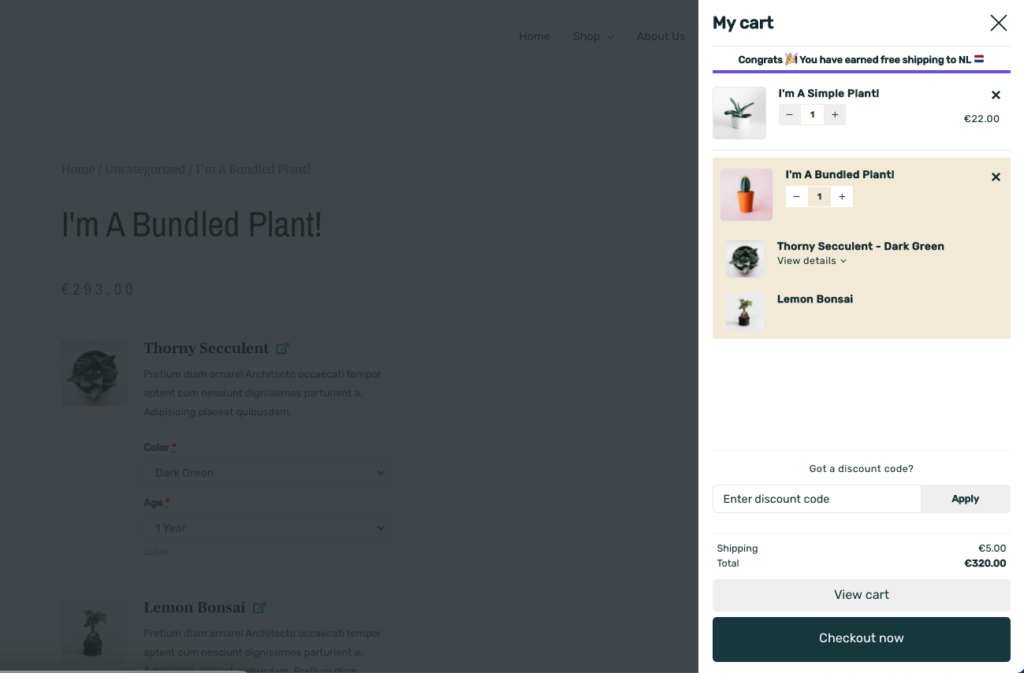 In June we've added several integrations with the plugins listed below. That means that we installed and tested these plugins and made them as compatible as possible and if necessary show additionally styling (see screenshot above).
The following plugins are now supported:
Definitely let us know what other plugins you like us to integrate with.
Product Recommendation Engine improvements
Up until now, you were only able to recommend simple products in the Product Recommendation Engine. Since 1.4.7 you can now recommend other product types.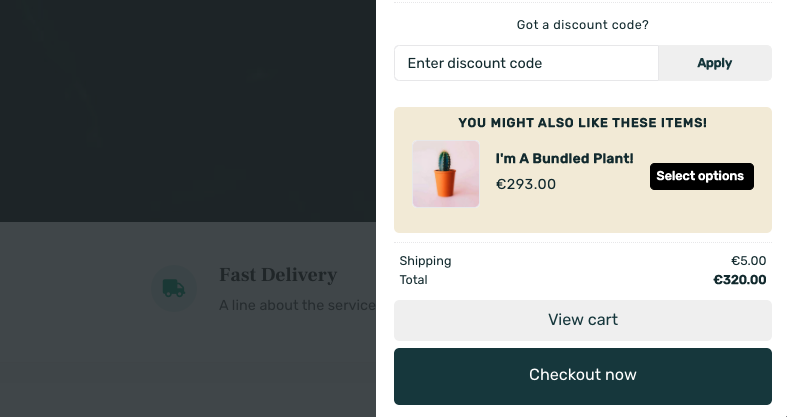 If you recommend—for example—a variable product, the add to cart button will be replaced with a Select options button which is in line with how WooCommerce handles this. In the future, however, we have plans to handle variable products (and other product types for that matter) directly in the Drawer rather than redirecting to the product page.
Language improvements
Since our first release, we have had a ton of requests to include languages directly in the plugin. At the end of May, we've made it a priority to include at least 6 languages in the plugin.
The following languages are now integrated in the plugin:
Dutch
French
German
Italian
Portuguese
Spanish
If you want to learn more about languages or want to add a new language then please check out this help doc.
Add to cart animation
Also new in the latest version of CartPops is the Floating Cart Launcher animation. This sleek animation indicates that a process is happening in the background. This is a small update in preparation of the icon picker in the admin dashboard.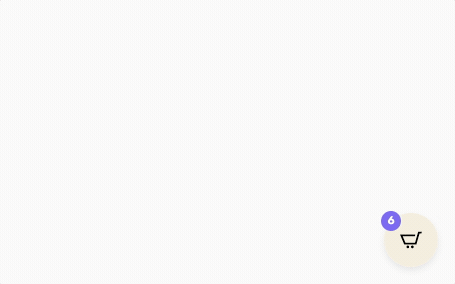 Other updates worth mentioning
Removed Swiper.js that was used for the Product Recommendation Engine. This specific library caused a lot of conflicts with other plugins (for instance Elementor). This also decreased the total size of the assets from ~160kb to 31kb. 🎉.
Reworked handling of ajax fragments for upcoming features and better compatibility. Thanks, Diego from Aelia for helping out!
Added an option to hide the cart count indicator on the Floating Cart Launcher if the cart is empty.
You can read the full changelog here: https://cartpops.com/docs/getting-started/changelog/
Help Us Keep Improving
We're always listening and we love feedback ❤️. If you have any questions, concerns, or feedback, just reach out by sending us an email at help@cartpops.com.
If you love CartPops, it would really help us if you could leave a review on WordPress.org.